Eddie Mann
MARKETING MAD'MANN'!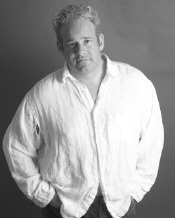 2013-Head Of Marketing/ The Purple Piglet Marketing Company
2006-2013 Owner The Speedy Gourmet
2003-2006 Owner Itex Barter And Exchange
1996-2003 Owner Colorado Production And Disc
1991-1996 Started Lazymann Delivery Service
1989-1990 Lived and taught in Taipai, Taiwan
1989 Graduated Rutgers University
• Have been best man at 6 weddings!
• I see 300 movies a year!
• Put myself through school!
• Have been to every state (except Hawaii) in America!
• Have been on T.V. and 2 movies (just for fun!)
This Is My Story
I graduated Rutgers University in 1989. I majored in Philosophy and Music. A far cry from what I do today…I love working with small or micro businesses! They are the ones that seem to need the most help. Nothing makes me feel a sense of accomplishment more than helping people come close to grasping the American dream of owning a successful business!
Drive & Ambition

100%

100%

Adwords Knowledge

100%

100%

Love Of Marketing

100%

100%

Eating Healthy Every Day

18%

18%
Don't Be Shy. Get In Touch.
If you are interested in working together, send me an inquiry and I will get back to you as soon as I can!